Once upon a time a hairstylist had to make a special trip to the beauty supply store whenever they needed any new hair tools or salon hair products. But just as the internet has changed everything else and made it easier so has shopping for the busy hair stylist. Now they no longer have to take the time out of their busy day to head to the supply store to get those items they need, now they can point and click at their convenience and have those items delivered right to their salon. This frees up the professional stylist to more important things such as keeping up with the latest looks that their clientele will want.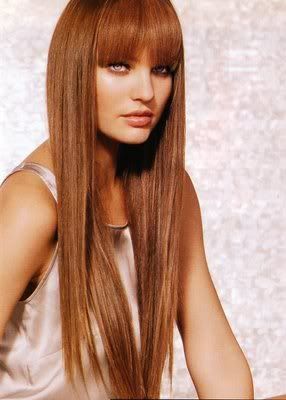 You may keep hearing about Japanese Thermal Hair Straightening and wonder what it is exactly and if it would be a good idea for you to use this method to straighten your hair. The Japanese straightening method uses a combination of chemicals and professional hair straighteners to permanently remove the curl from hair. This of course will only work on the hair that is on the head so as hair grows out that hair will not be straightened. This means that this process will need done about twice a year if you would like to keep this look going.
This process is not one that can be done at home and the cost can easily be $500, so convenience is not a word that describes this chemical treatment. Much like a reverse perm with heat applied by a hair straightening iron included this is not a process you would want to site through often. I personally am not into any chemicals being used on my hair so would rather just spend the time every couple of days to use the hair straightening iron in my bathroom to get my hair sleek and straight.